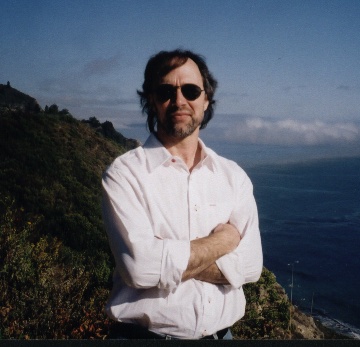 Robert's musical influences are artists such as Tom Petty, U2, and Jackson Browne. He studied guitar early on and eventually took to composing original songs. This Dream, his first release in 1990, received airplay on midwestern college radio as did the followup in 1992, Far From Today. 1995's Come to Freedom CD took a spiritual angle, exploring the theme of grace.

In 1996, he formed the group Whitbeck & Co. which performed at the state fair and local clubs before disbanding in 1999. He then released Backward Glance, a compilation of solo and band material which aired on Omaha radio station 106.9 The City.

While living in California in the Monterey Bay area in the early 2000s, he performed on radio shows at KRKC and KPIG as well as at bookstores and clubs on the coast. Back in the Midwest now, he continues to compose as well as teach guitar. Recent projects include a new video for "Goodbye Diana" posted on YouTube last fall and a new one in the works for "Wholeheartedly." A new song is in the mix also entitled "Now We Really Love."